★
DoB: November 25
★Job: Chief Editor of The Walker Times
★Favourite Alexandria area: Town Square
★Favourite type of cookie: Chocolate chip!
★Favourite WoW weapon: Throwing knives and M1911 pistol
★Favourite WoW class: Liberal Arts
★Favourite twd character: Maggie Rhee
★Your special talent: Reciting poetry by heart
OUT OF CHARACTER FACTS

★DoB: November 25
★Job: Promotional student at my uni
★Favourite Alexandria area: Kitchen
★Favourite type of cookie: Sugar cookies
★Favourite WoW weapon: Watergun
★Favourite WoW class: Driver's Ed & Liberal Arts
★Favourite twd character: Maggie Rhee
★Your special talent: Coding/graphic design


OOG = IG
 
Lysa and I are pretty similar mostly, in terms of personality. We're kind but unforgiving, hard to anger but impatient and most of all very fond of art and astronomy. We have pretty bad memories for the everyday things, but we never forget who has wronged us. While we might not be out for revenge, if the opportunity presents itself, we will get revenge and it's not pretty. We also both love writing!  



OOG VS IG
Lysa had a pretty bad youth and upbringing - of course, how else could it be with an apocalypse happening? I've had a great upbringing with absolutely no issues at all, so where Lysa doesn't trust anyone, I trust people pretty easily. Lysa also loves poetry, and I prefer prose. Lysa reads a lot and I haven't touched a book in months (which is bad, cause I love reading but just no time!).
THAT FACE THOUGH
FC: Gal Gadot



OOG RANDOMNESS
★ I told myself I wasn't going to apply for the CE job and before I knew it, my application was done and sent in :')
★ I have the literal worst memory of all time, I remember absolutely nothing unless I write it down
★ I study Multimedia Design in uni and it's great, because I can use all the skills I've developed from the WoX sites and improve even more
★  No one touches my sushi, or we're gonna have a problem
★ I have a tiny, live cactus in a tiny plastic dome on my keyring and I hope to keep it alive xD
★  I should probably spend less time playing the Sims, yet here we are!
Do you want to be featured in Behind the mask? Send Odessa Valyrion a message and she'll hook you up with an awesome interview. Anyone is welcome to introduce themselves and their character in this blog!
And and and...SoMe still has some spots open! So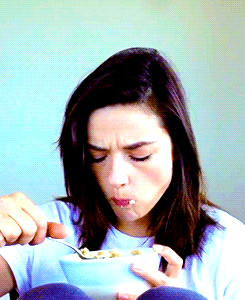 do you like FaceBook, Instagram, Twitter and writing blogs?
Mail your application to miss Dessa! ==> this woman!