---
Hi guys! After a small break I am back! We have some pretty awesome things going on. And I think we need to focus on some scary ass horror movies. But as always these movies need a walker twist. But I know what you are thinking, "We have done horror movies." Well you are right about that..so..what about some creepy Horror SERIES! Lately a lot have come up but they don't have any walkers in them. What kinda BS is that. So we are going to make them awesome...with some walkers.
---
1. The Haunting of Hill House..with walkers (The Haunting of Hill House)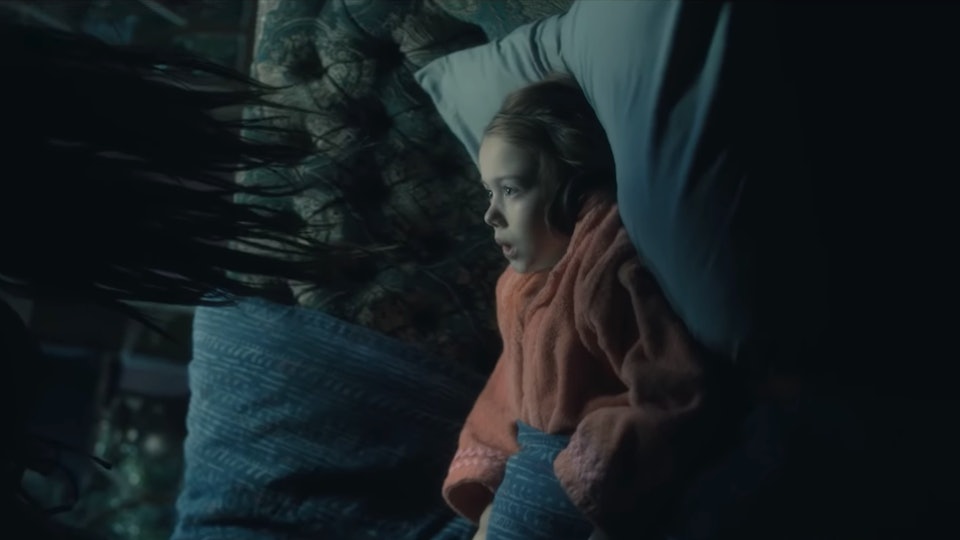 Explore a group of siblings who, as children, grew up in what would go on to become the most famous haunted house in the country that is all surrounded by walkers. Now adults, and forced back together in the face of tragedy and death, the family must finally confront the ghosts and walkers of their past, some of which still lurk in their minds while others may actually be stalking the shadows of Hill House and limping around.
---
2. Castle Rot (Castle Rock)
A psychological-horror series set in the Stephen King multiverse, Castle Rot combines the mythological scale and intimate character storytelling of King's best-loved works, weaving an epic saga of darkness and light, played out on a few square miles of Alexandria's woodland. The fictional town of Castle Rot has figured prominently in King's literary career: Cujo the walker dog, The Dark Half of a walker, IT Moves and Needful BloodyThings, as well as novella The Body Broken and numerous short stories such as Rita Hayblood and The Shawshank Redemption in gore are either set there or contain references to Castle Rot. Castle Rot is an original suspense/thriller - a first-of-its-kind reimagining that explores the themes and worlds uniting the entire King canon, while brushing up against some of his most iconic and beloved stories....That are now filled with walkers.
---
3. The Terror of Walkers (The Terror)
The Terror of Walkers takes viewers on a harrowing journey. The story centers on the Royal Navy's perilous voyage into uncharted walker territory as the crew attempts to discover the Northwest Passage that has been filled with bodies. Faced with treacherous conditions, limited resources, dwindling hope and fear of the unknown, the crew is pushed to the brink of extinction all while walkers move outside. Frozen, isolated and stuck at the end of the earth, The Terror of Walkers highlights all that can go wrong when a group of men, desperate to survive, struggle not only with the elements, but with each other..and their hunger.
---
4. Penny Deadful (Penny Dreadful)
Explorer Sir Malcolm Murder, American gunslinger and walker Ethan Chomper, scientist Victor *walker* Frankenstein, and medium Vanessa Ives unite to combat supernatural threats in Victorian London..all while walkers come to fest.
---
5. Walker Queens (Scream Queens)
Walker University is rocked by a string of murders. Killer House, the most sought-after sorority for pledges, is ruled with an iron fist (in a pink and bloody glove) by its Queen Bitch, Chanel Obscene. But when anti-Killer Dean Cathy Munch decrees that sorority pledging must be open to all student survivors and walkers, and not just the school's silver-spooned elite walkers, all hell is about to break loose, as a walker-clad killer begins wreaking havoc, claiming one victim, one episode at a time. Part bloody comedy, part slasher flick, WALKER QUEENS is a modern take on the classic whodunit, in which every character has a motive for murder... Or could easily be the next blood-soaked casualty...hopefully not to be eaten.
---
6. Screech (Scream)
After a cyber-bullying incident results in a brutal murder, the shocking violence stirs up memories of a killing walker spree from the past that has haunted some, intrigued others and maybe just inspired a new walker killer. A group of teens - with two old friends struggling to reconnect at its heart - become lovers, enemies, suspects, targets and victims of the walker who's out for blood..and food.
---
7. The Walkercist (The Exorcist)
Angela, is plagued by increasingly frightening nightmares, her walker husband is slowly losing his mind, her older daughter spends her time locked in her room eating people and her younger daughter hears strange noises from inside the walls. Two priests and walker hunters are brought together, as all their fates become entangled in a battle against an ancient force of evil that ends in being very..very..hungry..for human flesh.
---
8. Tales from the Walker Crypt (Tales from the Crypt)
Half-hour stories with many themes, including; horror, twists, black-magic, sci.-fi. .... Introduced by a puppet called "The Walker Crypt Keeper". A cross between "The Twilight Zone" and modern horror movies. Not suitable for the very young or squeamish....but all of them needing much more....WALKERS
---
9. A Walker Haunting (A Haunting)
An American paranormal anthology previewing stories told by the victims of walkers. Victims tell their terrifing encounters with the walkers that want to eat them. This show contains narrations, frightening reanactments, & religious content...the main thing though..is the walkers that come.
---
10. W Nation (Z Nation)
Three years after the Walker virus has gutted the country, a team of everyday heroes must transport the only known survivor of the plague from New York to California to Alexandria, where the last functioning viral lab waits for his blood.
---
And there we go. Some Horror Series with a Walker Twist. These all are amazing I know.. but the actual series that go for them make them even better. To amazing and fun, and might I add..Scary ass hell!
 
-Lilja