Viewer Discretion adviced with anytime Negan is mentioned.
I come bearing gifts to all my hungry little walkers today. No, it's not my brains. It's the inside scoop of the Walking Dead's After Show Pheelz with of course me, Queen Savior, to give you the teasing morsels of what just happened on this week's edition of the Walking Dead. Ya'll better be wearing your shit pants cause some serious Negany things are about to go down.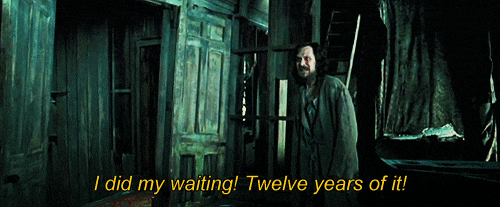 Ya'll it's finally here. The bread and butter of our lives that airs every Sunday night. A year, that's how long we had to wait. I mean, at least we didn't have to do our time, 12 years of it, but still a year is a pretty darn long time when the show lives us on such an emotion note at last years' finale where we had to bury two of our most cherished characters after they met their corpse bride, Lucille. Did you guys even know it was the 100th episode? Mercy me, get it? I wonder how many walkers that means we've seen in all these years.
War. The time for peace and diplomacy has obviously ended after last years' season finale and the lives Negan took with him. This episode truly started out with a banger of top 100 inspirational speeches of the day, thanks to none other than our rough and beloved sheriff, Rick Grimes with the help of little Maggie and Ezekiel of course. "There's only one person who has to die and I will kill him myself," the chilling words Rick left us with to build up a forboding doom-filled showdown. Oooh, it just makes me shake and shiver all over, say it again Rick, say it again. It's almost like hearing Mufasa's name.
There's something wicked brewing in those three heads, a deadly plan that might or might not be one of the most brilliant strategic things I've ever witnessed. Now, don't get your panties all in a wad. I'm not going to be spoilin' anything for ya'll. I know you guys probably going to get to it eventually, or you know, we might just have to get Lucille on you too.
We see a lot of different things this episode with suspense building with it's jumping from scene to scene with its time-hopping to give us this eerie vibe. Shit is about to go down who will come out on top? Will it be Rick and his 'piss patrol' as Negan calls them or will the Saviors and their 'newfound' alliance come out on 'top'?  Hint, hint. Negan, our Lord, and savior, definitely shows us that he's one step ahead of them, even with all their planning. It's a true tango with the devil and honestly, it's thrilling to watch the conflict be hashed out between these two power daddies.
We also see that there are some Saviors who might not be the loyal dogs Negan believes he has. I have a feeling, that will be Negan's downfall eventually. What about you guys? Is it going to be a Civil War or Mutiny?  Or my favorite, a horde of walkers coming led explosions and our very own sexy hunk of the hour, Daryl with his sidekicks.
But first, let's be honest here, are we REALLY ready for the final countdown between Negan and Rick? So far, Negan has proved to be one of those antagonists that you come to love. We all know the Governor was just a wackadoodle but the Holy Negan and his Lucille have scratched that itching we've all had for so long. Honestly, I'd hate to see him go and I have a feeling he won't go down to easy. Listen, I KNOW, we're all hoping he might just might 'accidently' give Carl a lesson or two about how to not be so… Carl. Just kidding, or am I?
Now, back to the walker at hand. These PHEELZ man, let me tell you. For once, I had some respect for Carl, he finally left us with something to chew on, including Rick after Rick chased off someone, that I think I will leave with you all to take a moment. With all the fighting and death, there is something important we have to remember and I couldn't have said it better than this kid.
"There's not gonna be enough dad. Enough what? Hope." Hope, even with Negan telling us to put on our shitting pants, we still need hope. Hope that a certain someone that we've all come to cheer on survives in a box with that big, bad wolf.
Post your feelings about this episode down in the comments below, let's get to discussing and dissecting this rotten corpse of an episode. Don't worry, Aftershow Pheelz will be back next weekend or you can personally throw me to the walkers.