★DoB: June 1st
★Job: Enforcer for the Guardians
★Favourite Pet: My pittbull rose or my munchkin cat shadow (I know specific)
★Favourite type of candybar: ohhh hmm hersheys
★Favourite WoW weapon: chain whip
★Favourite WoW class: honestly weapons
★Biggest fear: not being accepted for myself 
★Your catch phrase: doesnt have one
OUT OF CHARACTER FACTS

★DoB: June 1st 1999
★Job: Im currently a college student so that? and I work for my campus activities
★Favourite Pet: kittens
★Favourite type of candybar: cant have them im a diabetic
★Favourite WoW weapon: katana
★Favourite WoW class: canine training, its dogs!
★Biggest fear: not being accepted for myself
★Your catch phrase: live simply so others can simply live (quoted from matthew espinosa)


OOG = IG
 
Jensen and I both care very deeply for our friends/family, we both are afraid of not being accepted.... however mine is a lot more noticeable irl, were both geminis so woop woop, were both sly(im a slytherin so ehem I must be), we both like dancing. 



OOG VS IG
I am more social IRL than jensen is on site, Jensen is tall while im only 5ft, he has a working pancreas XD, he dislikes books and loud noises while I love books and cant stand quiet rooms, hes flirty while im more reserved
THAT FACE THOUGH
FC:
Harry Shum Jr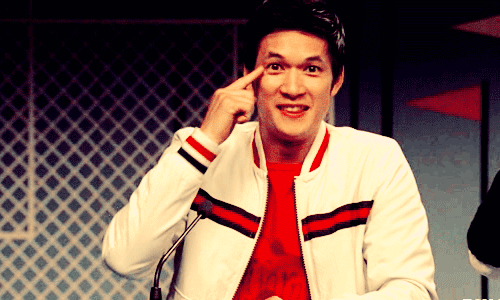 OOG RANDOMNESS
★ummm well like I said im 5 ft
★ I'm president of my dance club on campus
★I'm pretty good at pool.
Do you want to be featured in Behind the mask? Send Odessa Valyrion a message and she'll hook you up with an awesome interview. Anyone is welcome to introduce themselves and their character in this blog!
And and and...SoMe still has some spots open! So
do you like FaceBook, Instagram, Twitter and writing blogs?
Mail your application to miss Dessa! ==> this woman!