Odessa Isobel Valyrion
IN CHARACTER FACTS
★ DoB: 24 february
★ Profession: Social Media advisor
★ Favourite food: cookies and apples
★ Favourite WoW class: ranged weapons
★ Favourite holiday: Halloween
★ Hobbies: killing walkers, drinking, raiding and flirting
★ Weakness: attractive people
★ Biggest fear: loneliness
OUT OF CHARACTER FACTS
★ DoB: 24 february
★ Profession:
★ Favourite food: pineapple, Mexican and Italian food
★ Favourite WoW class: Smithing or Fitness
★ Favourite Holiday: Christmas
★ Hobbies: dancing, shopping, cuddling with goats
★ Weakness: chocolate
★ Biggest fear: drowning
OOG VS IG
So is Dessa any different than the person behind the screen? Yes!

Dessa is a selfish, coldhearted and agressive woman who is really bad at social events, yet gets way worse when she is abandoned. In real life I am the complete oposite of IG me. I can say with pride that I am a caring, warm and very social woman that sometimes really enjoys some quiet " me" time!

What else? Dessa is older than I am IRL. She has dark eyes and bouncy dark waves. My lighter hairtone and green-brownish eyes are nothing like her.

Dessa married Garret and she loves him dearly (but would deny ever doing so now he's gone) She is a mother and in real life I am not married nor a mother, yet.
OOG = IG
Yet when creating a character to rpg with, there always will be parts of you in that character.

For me its the love for ranged weapons. I am not a marksman and never will be. In all honesty my love comes from the knowledge I have from the weapons and watching others practice the art. The only gun I ever used successfully is a watergun! But my dad had compound bows when I was younger.

Like Dessa I got many family members and friends in Manchester and we both have a weird obsession with green sweets/candy. We only eat green M&Ms and no matter what the green gummiebears and skittles go first. I don't know why, but I've done this since I was a wee bonnie lass.

We love goats and Ed Sheeran music. And could eat an English breakie every day if it was more healthy. Horror movies are our favourite and we both are massive Manchester United supporters.
THAT FACE THOUGH
FC: CRYSTAL REED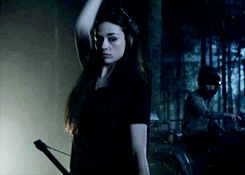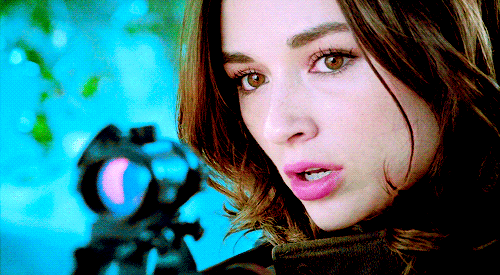 OOG RANDOMNESS
So some more randomness from IRL me!

★I hate the colour orange. I don't know why, I just do.

★I am a former tech support geek, that doesn't know all that much about tech support and bluffed my way through it for three years

★I am part British/ part Dutch and part Austrian.

★My favourite bands at the moment are Good Charlotte, Hollywood Undead, Three days Grace and Imagine Dragons!

★ I am a christmaholic. One of those people that count down to christmas in summer, has gift buying plans and stocks up on all the goodies in january sales to get a head start. My friends warn people not to mention anything christmas (or harry potter) when I am near! (true story, they beg people to change the subject quickly!)