Faolan Aengus Tierney
IN CHARACTER FACTS
★DoB: October 31st 1985
★Job: Deputy Sheriff of Alexandria
★Favourite pizza: Anything with meat and cheese on it!
★Favourite band: Flogging Molly
★Favourite WoW animal/pet: The alpacas, hands down (don't let Myles know I've said that)
★Favourite WoW class: Agriculture
★Biggest guilty pleasure: A smoke and a glass of whiskey at the end of a long day.
OUT OF CHARACTER FACTS
★DoB: April 7th 1987
★Job: Currently in between jobs, wrapping up a degree in business and animal management
★Favourite pizza: Cheeseburger or creamy bacon.
★Favourite book: Sevenwaters Trilogy by Juliet Marillier
★Favourite WoW animal/pet: Any of the big (and smaller) cats.
★Favourite WoW class: I think it's between Liberal Arts, Agriculture and Canine Training. I can't pick just one xD
★Biggest guilty pleasure: Curling up in my chair with the cats, a can of monster/coffee/tea and some chocolate to watch shows like Catfish, Teen Mom and Ghost Hunters/Adventures on a rainy day (which I might actually go and do once I've finished this x'D)


OOG = IG

Fay actually pretty much started out as someone that I'd like to be. There's therefore plenty of differences between us, but basically, on most of the important things, we're very much the same.

e both like to keep our hair long, don't like to shave and at some point in our lives aspired a career in the military (oh and we're the same height xD). He ended up studying wildlife and I got a degree in animal care and am currently finishing a degree in business management on top of it. So one could say that we both have a love for animals and are logical thinkers.
We don't let our emotions get in our way a lot, but when it happens, we completely shut down. Another thing that is similar, is the fact that we hate drama and conflict and try and stay away from it as far as would be humanly possible. However if it has to be dealt with, we will.
Food is another big thing, we both love to eat and have a sweet tooth.
We prefer to stay away from being the center of attention (it makes us feel horribly uncomfortable) and aren't exactly violent people. And the biggest similarity would be our love for our significant other. Fay is crazy about his wife, and I very much adore my girlfriend, which happens to be the person behind Luk.(Dessa: aren't these two the cutest <3 luv you two so so much)

OOG VS IG

The biggest difference between Fay and I is the fact that I am not that sociable. I prefer to stick to myself and the people I'm closest to and hardly ever open up to anyone. Fay is not like that, AT ALL. We're polar opposites as he has no problem whatsoever to just be outgoing to people and loves to make small talk. Which I can't do for the life of me. Unless it's completely silly banter or about something I'm really passionate about or interested in, I don't do small talk.
Another thing is showing of emotions of caring about people. Though I do feel that roleplaying Fay has helped me greatly in this way.
Needless to say, another difference would be our heritage. Though I am partially Irish (about 25%), there's no Asian or African blood there at all. Mainly German and Dutch in all honesty.
The biggest difference would be, the fact that he loves children. Whereas I absolutely loathe them. I think they are demon spawn (at least most of them) and just don't know how to deal with them in general xD

THAT FACE THOUGH
FC: Willy Cartier *Dessa faints*
OOG RANDOMNESS
So some more randomness from IRL me!

★I absolutely hate shoes and pants, one is most likely to catch me going about either barefoot or with sandals even when temperatures don't allow it. As for pants I much prefer harem pants over regular jeans and will only wear those if I absolutely have to.

★ I've got two cats that are named after Norse goddesses.

★ Unless I write down what I have to do from day to day, I will most likely forget whatever work needs to be done. Therefore I work with a to-do-list which has turned out to be a great solution.

★ I'm an introverted hermit that prefers to spend most of his time online xD
Do you want to be featured in Behind the mask? Send Odessa Valyrion a message and she'll hook you up with an awesome interview. Anyone is welcome to introduce themselves and their character in this blog!
And and and...SoMe still has some spots open! So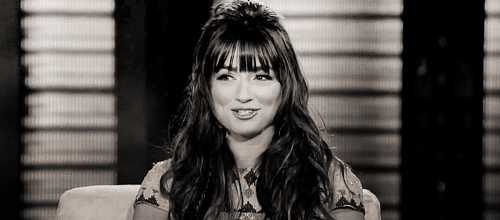 do
y
ou like
FaceBook, Instagram, Twitter and writing blogs?
Mail you application to miss Dessa! ==> this woman!