Alice Aileen Jackson
IN CHARACTER FACTS
★DoB: August 1st ★Job: Tutor Medical Training/p>
★Favorite frozen yogurt topping: Ow that is an easy one. Crushed oreo's combined with M&M's and Reeses Pieces. I love the sugar rush it gives me! You could almost wake me up at night for this, almost...

★Favorite season: Spring, all the flowers are blooming, the leaves on the trees are beautiful and there are blossoms in it. The birds are singing their songs and all the animals are looking for a mate, to get babies with.
★Favorite WoW team: Ow that is a hard one. I really like what the Event has done so far, and I bet that there will be more awesome events in the future. But I think I have to stay true to the Tutor team.
★Favourite WoW class: It always has been Medical training! Medical training is my thing and I feel so comfortable doing the lessons.
★Least favorite holiday: Christmas, the feeling of having to give each other gifts to make them feel special and loved is just a no-go for me. We should feel special and loved the whole year. And Christmas is also during the winter, and I dislike snow and the cold weather.
★Biggest pet peeve: I really don't like it when people are late for their appointments, or just don't show up at all without canceling.
OUT OF CHARACTER FACTS
★DoB: August 1st
★Job: CNA in a Care home and Volunteer Firefighter
★Favorite frozen yogurt topping: I don't like yogurt. (to sour in my opinion)

★Favorite season: I think that it has to be Summer. I love the warm weather, but it doesn't have to be hot. It is too hot when you sweat when you are just sitting down and do nothing. I like to watch at the clear blue sky and relax in the shadow. I burn quickly in the sun, even if I put on sunscreen. Haha. The only downside of the summer..
★Favorite WoW team: That has to be the Event team. They do so much. I don't think that I could ever do that.
★Favourite WoW class: Medical training. I think that has to do with the fact I went to nursing school (but never got the chance to finish it), but I am still very interested in everything medical related.
★Least favorite holiday: Valentine's day. I think that this has to do with the fact that I never had a Valentine...
★Biggest pet peeve: When people chew with their mouth open, breath very heavily, loud noises, and when others are late for appointments.


OOG = IG

Alice and I are both born on the same day, just a different year. We both like animals and medical related things.

Secretly Alice is just as creative as I am, but she doesn't show it often. We are both right-handed and think alike with the most things.

We also have the same friends IG as OOC. We also both have some insecurity issues. Ow and we both hate glitter. I have a small glitter phobia irl. And chocolate is something we both love ♥
OOG VS IG
Alice became more extrovert than me. At first, she was more like me, introvert, but that changed in the years.
Our personalities are also different, Alice is more of a do-er, and hates to wait. I, on the other hand, like to wait and see what will happen.
Alice lost her family during the apocalypse, while I luckily have my family!
Alice is (almost) piercing and tattoo free (if you don't count her pierced ears), for now. Though I have 6 tattoo's, and 8 piercings (not counting my double pierced ears).
THAT FACE THOUGH
FC: Willow Shields
OOG RANDOMNESS
Ow dear, fun things about me!
Let me think, cause that isn't an easy one.
★Okay, well I am the only female firefighter at my station. Some people think that I am younger than I really am. (I love those compliments)

★ I will be an aunt for the first time very very soon!

★ I love working in my happy planner, but often I have to catch up on neglected weeks.

★When I was a little girl, my parents let me eat a raw onion, because I was convinced it was an apple. And I ate the whole thing!

★ I think of myself as tone-deaf, so I will never play an instrument.

★ My cat Lizzy, who is 17 years old, is like my child.
Do you want to be featured in Behind the mask? Send Odessa Valyrion a message and she'll hook you up with an awesome interview. Anyone is welcome to introduce themselves and their character in this blog!
And and and...SoMe still has some spots open! So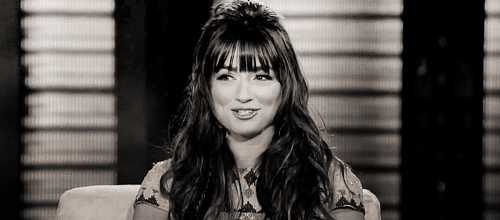 do
y
ou like
FaceBook, Instagram, Twitter and writing blogs?
Mail your application to miss Dessa! ==> this woman!