Janie Annette Buchanan
IN CHARACTER FACTS
★ DoB: December 7th
★Job: Scavenger Camp Head
★ Favourite ice cream flavour: Mint (because it tastes like toothpaste!)
★ Favourite music genre: Either classical or jazz
★ Favourite WoW survivor: What do you mean by this? How can I even pick just ONE!
★ Favourite WoW class: Wilderness Survival
★ Weird talent: Can cut hair fairly well with children's scissors
OUT OF CHARACTER FACTS
★DoB: April 14
★Job: student
★Favourite desserts: lemon tarts, snickerdoodle cookies
★Favourite movie: Once or The Chronicles of Narnia: The Lion, the Witch, and the Wardrobe
★Favourite WoW survivor: stop asking impossible questions Dessa!
★Favourite WoW class: Agriculture
★Weird talent: Flossing teeth without using hands
OOG VS IG
A lot of the characteristics of Janie are very much similar to mine, but are amplified greatly for an effect.

I also consider myself to not be as emotionally blank as Janie and to all of those who have attempted to hug her IG, she's not entirely fond of hugs, but I am!

Also, while Janie got her eyelid scar during the Apocalypse, I got mine from scratching my eye too hard with too long nails. Not as crazy a tale, but it still hurt all the same!

One of the bigger differences is in appearance. I am not Korean and I actually have fairly light hair (we both share incredibly pale skin though!). Janie also has more experience with weapon training than I do.
OOG = IG
Janie and I are actually quite similar. I initially didn't want to make her too different from myself as she was one of my first roleplaying characters.

She's a neat-freak, a grammar fanatic and perfectionist, and can be quite uptight. In real life, I am all of these things at less of an extreme level.

Janie and I are also alike in that we both love to cook and absolutely adore all types of teas, and have an extreme dislike of mushrooms and glitter.

We also both have a scar on one of our eyelids and part of both our names comes from a great grandmother. We are also both very old fashioned in many aspects of our lives!




 
THAT FACE THOUGH
FC: PARK MIN YOUNG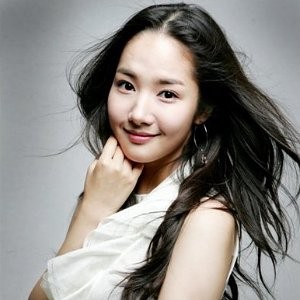 OOG RANDOMNESS
So some more randomness from IRL me!

★ When I was young, I had an eye deviation called intermittent exotropia where one of my eyes would randomly drift outward at any given time. It scared some of my classmates, but I have control over it now.

★I could probably tell you the names of over 50 bands and singers from the 1940s-50s, but ask me to name a song from a modern day musician and I would fail miserably.

★I can not talk about or see anything involving blood or organs and such without feeling faint, but watching The Walking Dead is slowly desensitizing me.

★ I love everything made with tomatoes (including pico de gallo), but I can not stand to eat a tomato by itself.

★I am capable of staying up past midnight on any day of the year except for New Year's Eve, when I always seem to fall asleep early.